Have you ever wanted to show off your online reviews without using the internet?
Well thanks to Google now you can. Google recently rolled out #SmallThanks which allows you to use your best reviews as physical marketing materials for your business. This service is a great way to display what customers are saying about your company online and lets potential walkups know that people are talking about your goods or services. The best part about ting is, it's FREE and takes minimal time to create.
Just go to the Small Thanks website and fill out your business name. Once your company's name and address appear in the drop-down click on it and get started. The next page you go to will give you 2 different layouts to choose from. One that shows the review that you deem to be the best, the other allows you to choose 3 reviews with one being the focal point at the top.
Once you have completed that section you will be able to pick the color and style that suits your brand best.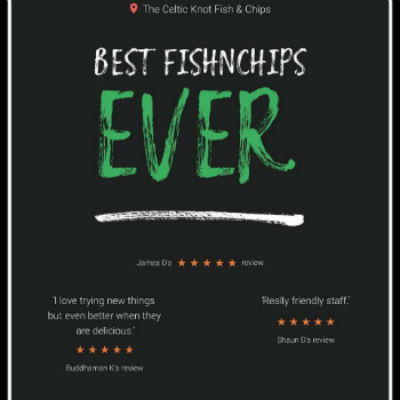 After you have completed the design aspect, you will be sent to a spot to finalize your order. On that page, you will be given 2 options, the first to have the items mailed and the second to download the materials.You should most definitely do both. As the downloadable items are a great way to promote yourself on social media and the physical items will be sent to your business.
Now as we know there is a catch with all good things. Fortunately, it is an easy fix. All you have to do is claim your business through Google My Business and you will also need a physical location that customers go to. So if you are in an industry that involves you delivering services and goods to a radius around your area or you work from home, you are out of luck. But if you have a storefront or restaurant there is no reason not to use this service.
If you need help with your marketing, social media, or online reputation contact CIM Marketing Solutions at 267-574-0426 for a FREE Online Presence Evaluation.