There is no doubt every business owner feels they offer the best service or product. The fact is, not everyone will agree no matter how much effort you put into your work.
I have worked in various customer service roles over my lifetime. These roles have ranged from food service to working at a retail store, in both scenarios I had to deal with the public face-to-face. Seeing a heated or or upset customer can be stressful, but it's easier to control your mannerisms when confronted in the real world. For better or worse, we live in a society that relies on reviews from people they have never met about businesses they are interested in getting goods or services from.
That said, it's really hard to tell why a business gets a bad review. Even though you may have given a client 100% something went wrong and the consumer was not pleased about the situation. Which is OK, they are entitled to their opinions, but their complaints should never be ignored.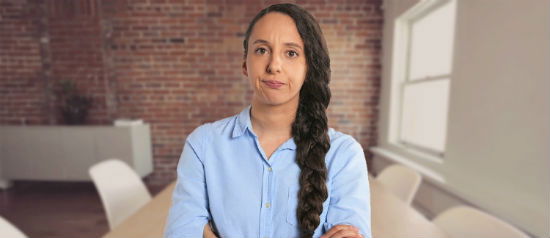 The hardest thing for any business owner to do is to step back and take a hard look at why the person left a bad review. However, the advantage of responding to an upset customer online vs. in person is you get to read the review and take some time to think of how to respond. Even though your emotions may kick in and you find yourself getting defensive, you can stop and think before you respond. You should always keep in mind, your response can affect how potential buyers may look at your company.
Here are some tips to help you when responding to poor reviews:
React as you would if the person was standing right in front of you.

If you have dealt with angry customers before, you know what to do to make it right & keep them coming back.

Do not take it personal.

This reviewer is not knocking you personally, they are just upset about a situation that they feel wronged by.

Think about your reputation.

This response has the potential to be used against you on social media and will be seen in the medium that the reviewer used. So don't blow it with an angry response.

Try to remember the situation and offer a way to make good.

Whether it was a sale gone wrong or a poor service call, it is up to you to get to the heart of the problem and make it right. This will show future clients that you have empathy and will help your online reputation.

Open a document and type a rough draft reply.

It may sound dumb, but it will help you draft a meaningful reply and is a sure fire way to check that you are delivering the proper message. Not to mention, there is no way to accidentally hit send when you aren't ready for the world to see the response.
As mentioned earlier, you should always respond to negative reviews. It shows that you are invested in your business and your customers feelings about your company. Don't forget to respond to the good ones too, as a simple thanks goes a long way for retaining current buyers.
Do you need assistance with your online presence or reputation? Then call the experts at CIM Marketing Solutions today! We can be reached at 267-574-0426 & can make sure your brand is protected and will make sure your companyʻs voice is heard.